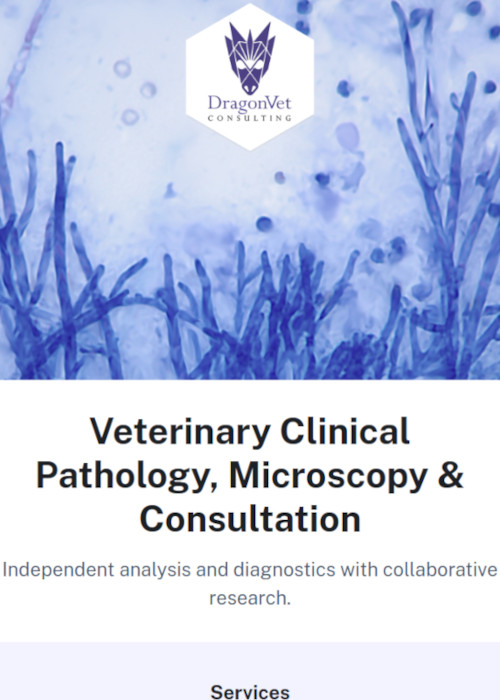 DragonVet
A Website for a veterinary clinical pathology, microscopy & consultation company
Who's Involved?
Roger Powell is a recognised specialist in Veterinary Pathology. After having successfully developed and run his own independent lab for 10 years he is now working in some cutting edge technologies whilst still offering his consultancy to veterinary practises.
What was needed?
This is a single page website which our client is using to promote his services. The site did not need a content management system but it did need a bespoke design.
It's punchy and to the point.
The images represent microscopy in a colourful yet recognisable way.
The call to action is clear and simple, get in contact, give him a call.
What happened?
We worked with Roger to understand how he wanted his business to be presented and who his customers were. It was important to make his services clear and the message snappy whilst retaining the authority which allows his potential customers to feel that they are in safe hands.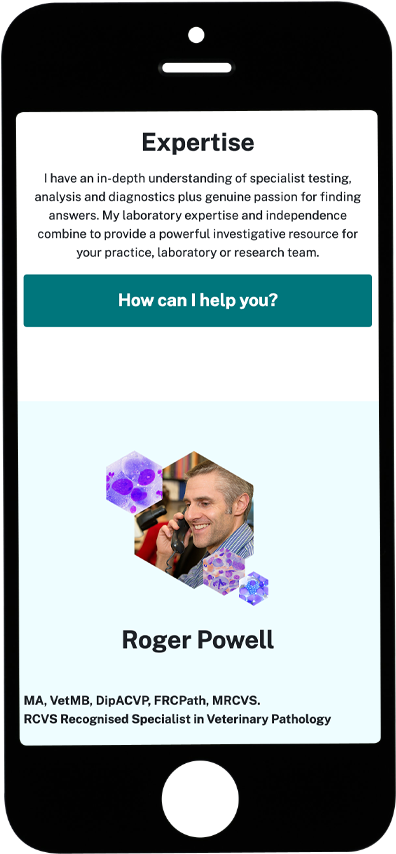 The Client's Perspective