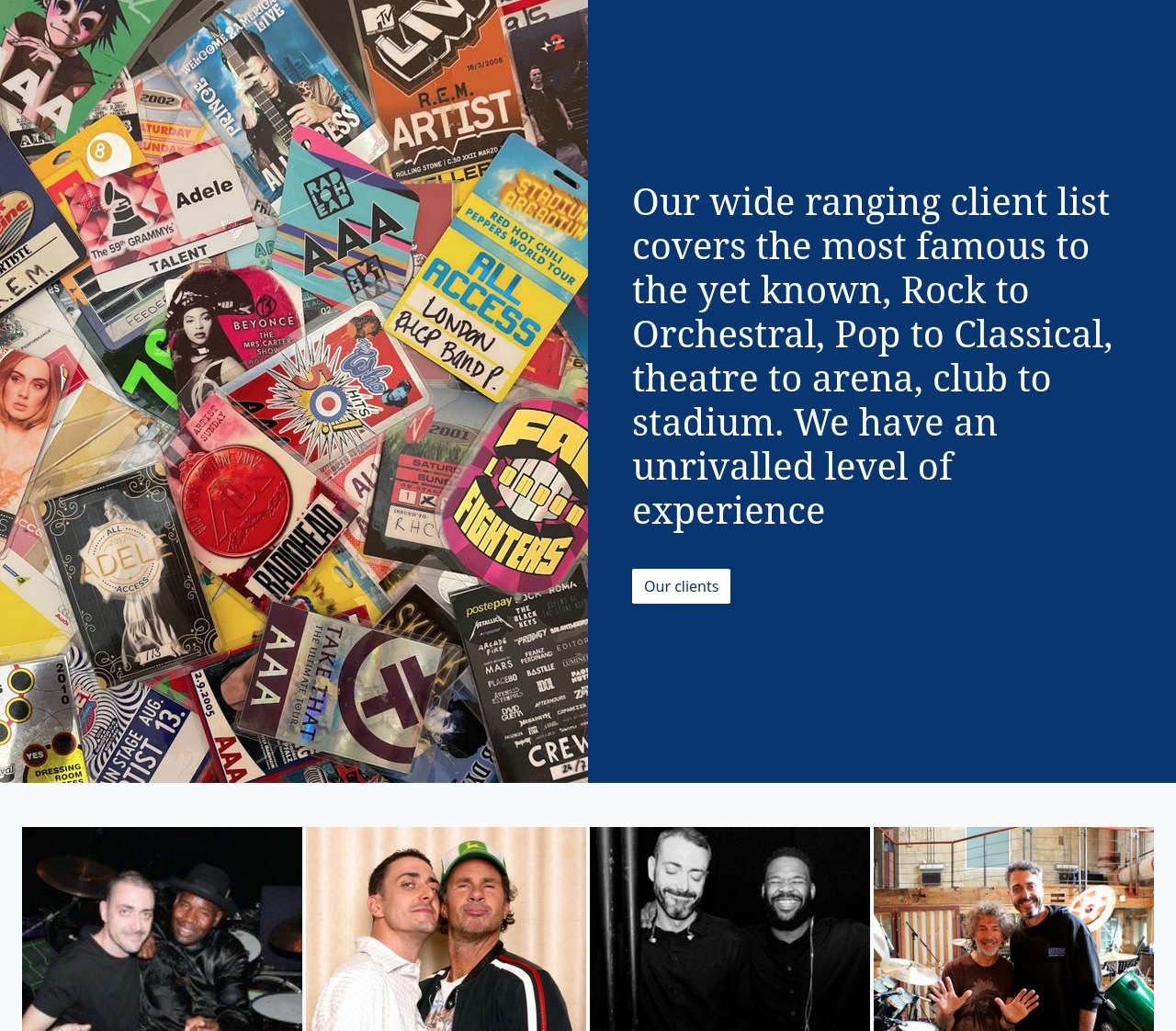 London Drum Company
A new website with a fully searchable equipment hire catalogue
London Drum Company are one of our oldest clients. We've been working with them on their websites since 2006 during which time the site has gone through a number of transformations.
With an impressive line-up of "A" list clients such as The Who, Adele, The Red Hot Chilli Peppers, Gorillaz and many more, London Drum Company are at the top of their game however their dedication to serving the entire drum and percussion community meant that the site also had to appeal to the "yet known".
We ensured that the site's design was faithful to London Drum Company's exising, and recognisable, brand and moved it forward with a modern look and feel.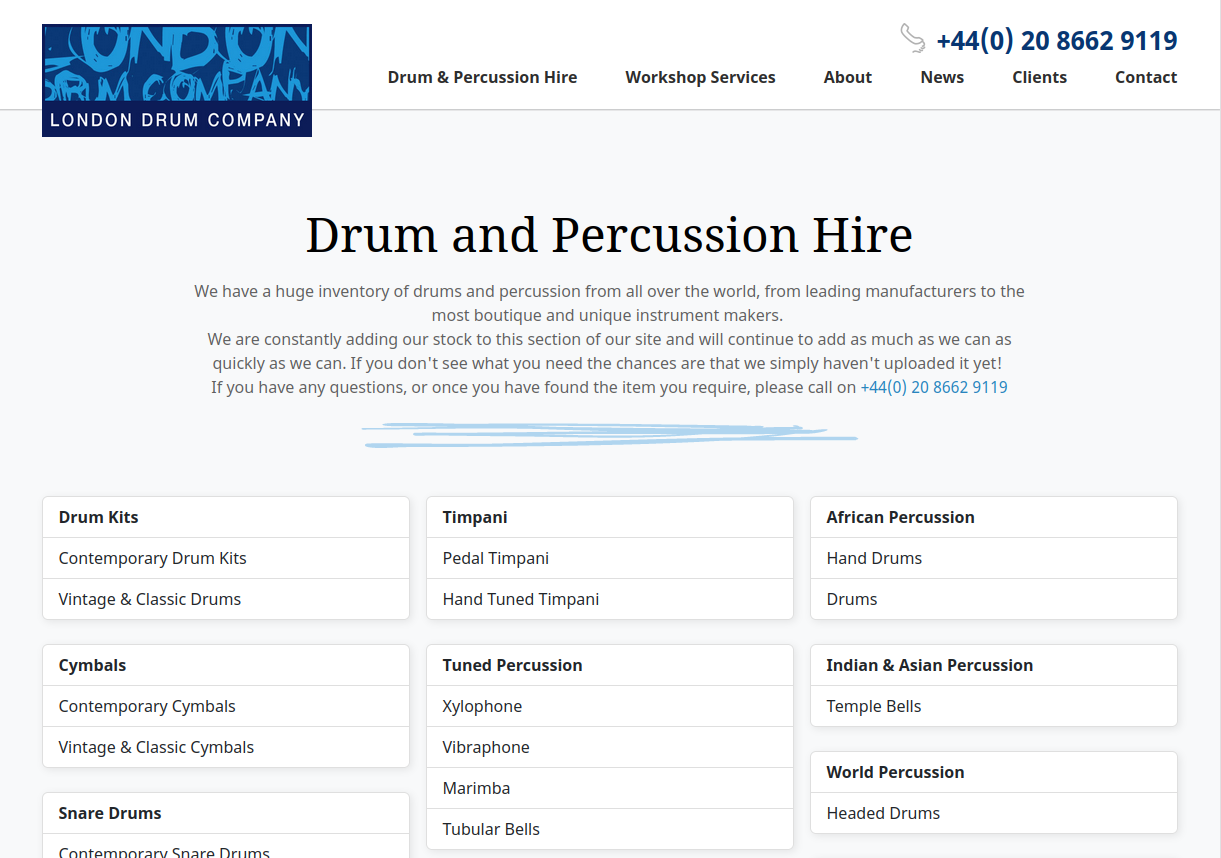 To make it super fast and easy for London Drum Company customers, we created some filters by percussion types, sub types and brand.