Pathologica
Springboard for veterinary clinical software
Who's Involved?
Pathologica is looking to gain interest in a really exciting new development in clinical science using software to provide rapid clinical interpretations. We worked together with Ben Hayward to provide Pathologica with Branding and a website portal for their product.
What was needed?
Their software provides rapid clinical interpretations at point of care, generating expert-level reports from routine blood test data. The reports that the system gives are
Biochemistry results
Haematology results
Biochemistry and haematology values, combined with clinical signs
They needed an online presence for their software, something that would explain what their product does whilst also promoting their brand.
What happened?
We developed a site that conveys their clinical expertise using a clean and clear web design that is easy to understand. Their product is very clever but simple to use and we have created a site for them to reflect these values.

This site is a gateway to their demo system as well as their main digital presence.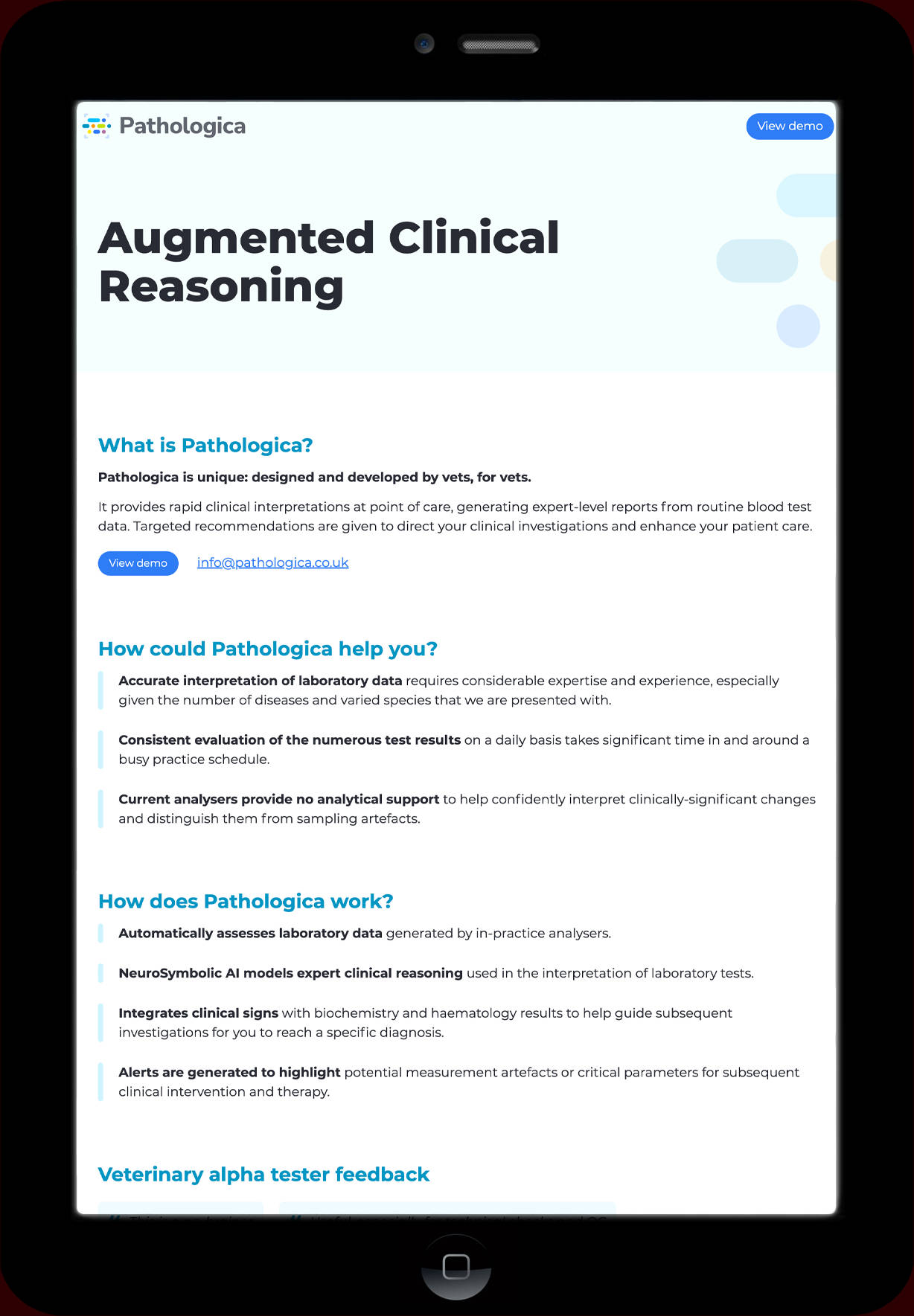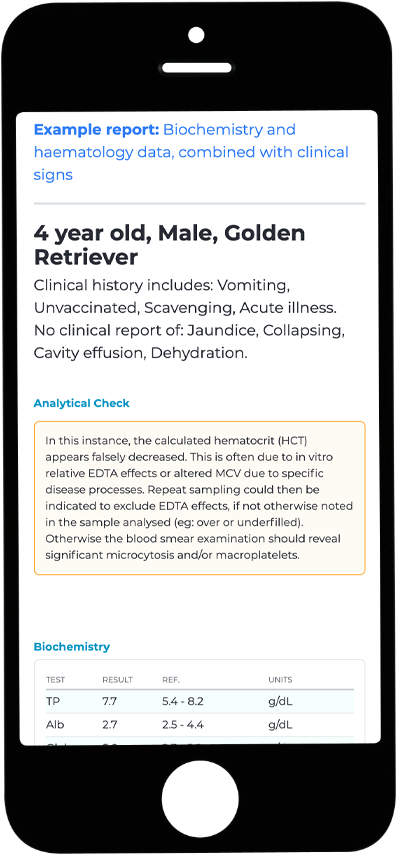 The Client's Perspective