Deards Associates
Elevating Digital Presence with a Simple and Trustworthy Website
Who's Involved?
Deards Associates is a family-run accountancy firm, offer real-life, down-to-earth support, underpinned by strong values and a desire to help their clients succeed. They support local businesses in Hertfordshire.
What was Needed?
Deards Associates sought to enhance their digital presence to reflect the quality of their services. Their requirements were clear - they needed a professional and straightforward website that would inspire trust and reassure potential customers.
What Happened?
Deards Associates approached Climbing Turn with the aim of building a simple and professional website that aligned with the exceptional services they provide. The project's primary objectives were:
Develop a user-focused and accessible website design.
Present information that instills trust and reassurance among potential customers.
Ensure the website's simplicity and ease-of-navigation to facilitate effortless user experiences.
Challenges
Balancing Simplicity and Professionalism
Designing a website that was simple and easy to navigate, while maintaining a professional appearance, required careful attention to detail.
Meeting Accessibility Standards
Climbing Turn's commitment to accessibility guidelines (WAI-ARIA) meant ensuring the website catered to users with diverse needs.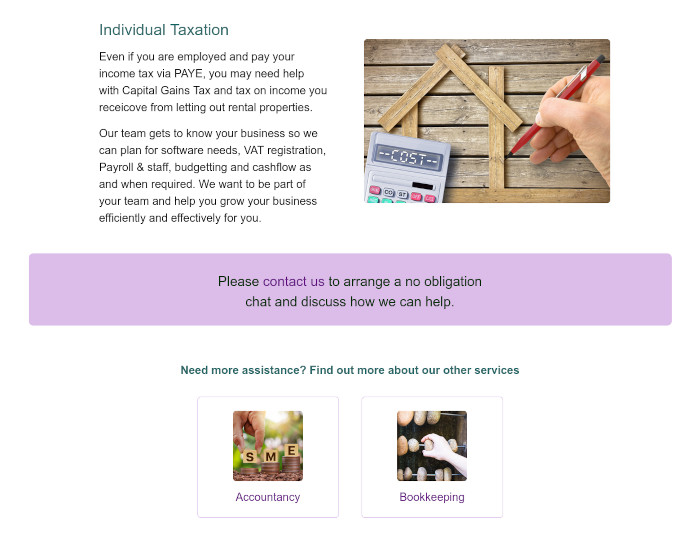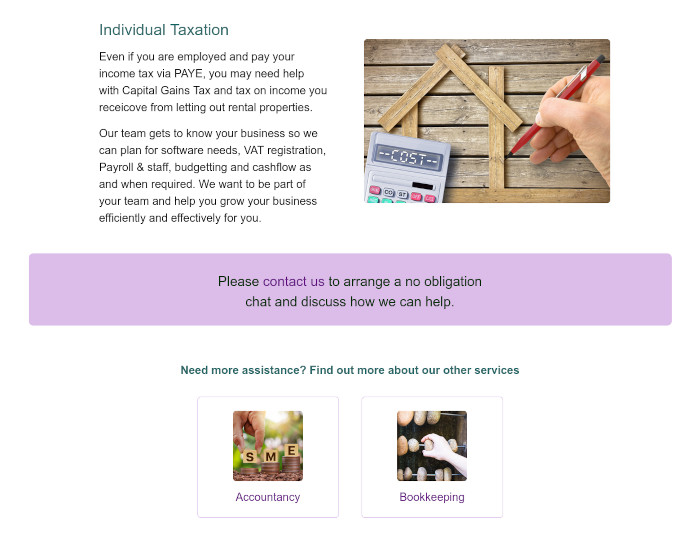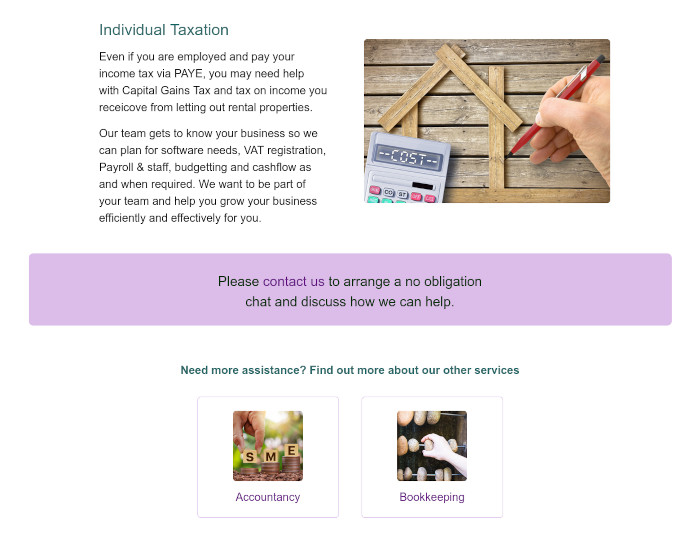 Solution
Climbing Turn has accumulated extensive expertise in software development and web design, which they leverage to guide clients in standing out from their competition. This insight informed the website's layout, ensuring it was user-friendly and intuitive.
Professional Aesthetics
Climbing Turn crafted a clean and modern design that exuded professionalism. The color scheme, typography, and imagery all contributed to projecting a sense of reliability.
Trust-Building Content
To instill confidence in potential clients, Climbing Turn helped Deards Associates highlight their expertise, industry experience, and commitment to providing tailored services. We included their customer testimonials and success stories so that potential new customers could read real customer feedback on the service offered.
The Outcome
Elevated Online Presence
Deards Associates' new website now aligns seamlessly with the exceptional quality of their services, projecting a professional and trustworthy image to potential customers.
Increased Customer Engagement
The user-focused design and streamlined navigation contributed to enhanced customer engagement, enabling visitors to find relevant information effortlessly.
The Client's Perspective