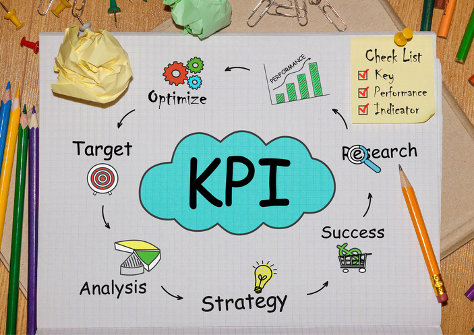 Success, now that's a great word isn't it? We all want to be successful don't we? We don't want to hear that the thing we have created is rubbish, but if it is, we need to know so that we can put it right!
Some things are really hard to quantify in life like having a successful chocolate eating session. I mean, is the success in this case based on the amount of chocolate eaten or how sick you feel at the end?
Luckily, the effectiveness of a website is much easier to measure. In this blog I willl discuss three important aspects of measuring online success.
Identifying the business objectives of a website
Pin pointing what to measure
How to interpret the results
Business objectives
Let us imagine that our business is to sell products directly to customers. What can our website do for our business?
Let customers know where our shop is located by publishing the address and a map
Let customers know our opening times
Provide customers with a way to communicate with us: e.g. a contact form
Actually sell our products online
Publish a blog or news feed to keep our customers interested in our latest offerings
What to measure
Ok, so now we know what the website is meant to do, we can move onto the second step to measuring online success: identifying what to measure. For example
How many sales has our website made?
How many customers have viewed our opening times?
How many customers have viewed a product detail page?
How many customers have read our blog?
How long do people spend on the site?
Do people visit its most important pages?
How to Measure
Great, so how do you do that?
I'm going to show you Google Analytics because it's very comprehensive, can be used in conjunction with other useful tools and it's free!
In this second step to measuring online success we need understand what metrics to look out for.
If we wanted to measure how many people were using the contact form, we would attribute value to the thank you page because this is the page that is presented when they have actually sent us a message.
You can concentrate on the number of views of your most valued pages but don't forget that some pages lead up to an activity and it can be useful to measure these too.
Let's consider our online shop. Now if the shop isn't selling as many items as it should then knowing how many have been sold needs to be considered as part of the visitor experience as a whole. If you track a typical user journey from product listing through the various stages of the checkout you can look for any anomalies. Is there a curious number of visitors who never make it to the payment page? Do the visitor numbers always drop off at a particular point? This could be an indication of poor user experience or a technical fault with the system.
Interpretation
So far we have identified our business objectives which is the first step. The second step was to understand what we want to measure and how to measure it. The last part of the process in measuring online success is how to interpret the results.
You can compare your measurements to those of your industry. Is there generally an upturn in the market which should be reflected due to factors like: Time of year, Football season or worldwide events?
You can also compare it to how it has done in the past, for example the traffic on this same date last year.
Recently a client said to me that visitors to their site were primarily using desktop PCs. For this reason they were not interested in how their site would look on smaller screens. I looked at their Google Analytics and had to inform them that 62% of the visitors to their site were using mobile phones or tablets. Without measurement, they could have made a very bad design choice.